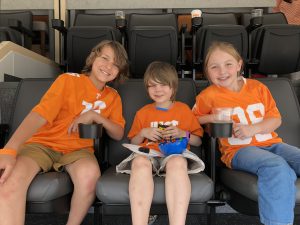 The Thacker's got to take 2 of our favorite families with us to the sky box for the University of Tennessee Football Team's Orange and White Game. I was nervous about how Judah would feel after chemo, knowing it would be a long day. But he did great!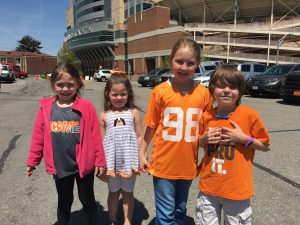 It didn't hurt that his favorite 2 people were with him. Both so thoughtful and sensitive to what he needs. He truly is so blessed to have these 2 amazing kiddos as his bffs! Listening to Berkley (whose parents are Bama/Auburn fans) cheer "Go Orange Team! Go White Team!" was a highlight for sure. That and seeing Berkley and Maddie in Tennessee orange of course! Lucas and Felicity fit right in with Berkley and Maddie. Lucas stuck right by Judah's side, which I find to be one of the most endearing and Spirit filled actions. That kid is special!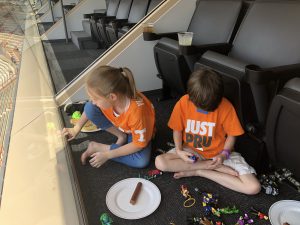 We ate great food, the kids had about 3 ice creams each and a bunch of popcorn, and we adults had a great time just being together in a great venue. Neyland Stadium is fantastic!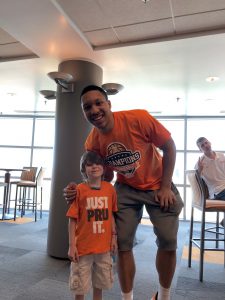 Also, I totally geeked out when I saw Grant Williams in the main area. I was so thrilled that he was such a kind guy. he signed Judah's popcorn box and took a picture with him! He didn't have to do that but I am so grateful he did! Go Vols!